The Museum
was officially opened in Bicentennial Park Henty NSW on 12th March 2010. The Header had been previously displayed in the Memorial Park Henty and the Blacksmith Shop was slowly deteriorating where it was originally constructed on a farm 6kms north of Henty.
The Bicentennial Park location for a new purpose built building, displays the header and the blacksmith shop in a prominent position to the travelling public and preserves these significant historical items.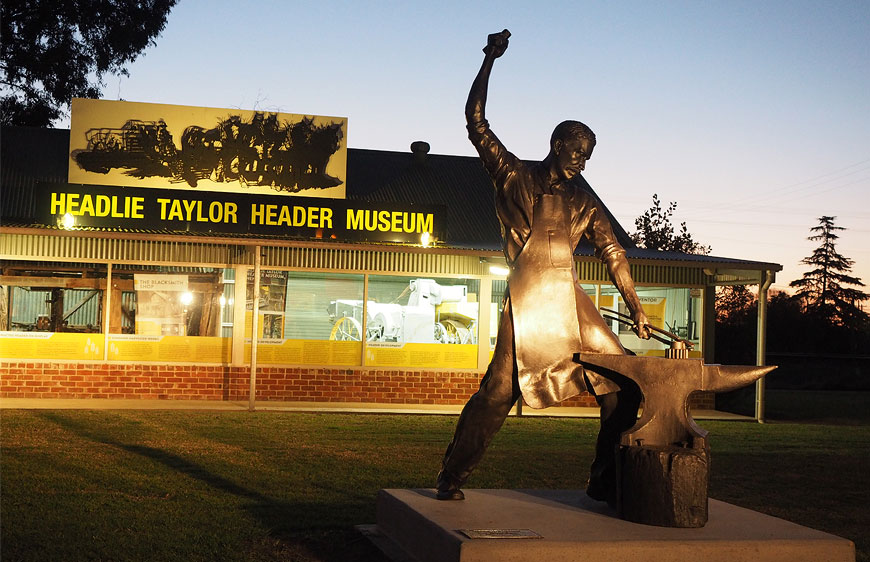 The blacksmith shop and header are illuminated at night to display the museum to visitors. A sensor operated audio visual presentation adds to the experience.
Artwork by Steel Art at Darlington Point consisting of draught horses pulling a Headlie Taylor header is mounted in a prominent position on the roof.

This marker is located within the museum.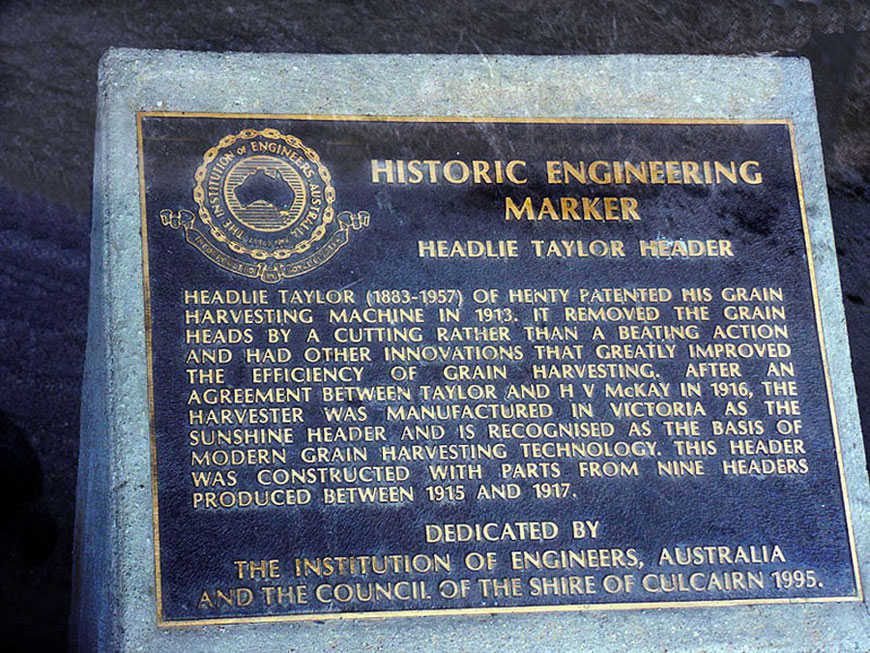 The header on exhibition at the museum was built by members of the Henty branch of the United Farmers and Woolgrowers Association in 1969. For 12 months they collected old machines and parts wherever they could find them. Frank Howard from Milbrulong near Lockhart, who actually worked on one of the headers, supervised the construction.
The blacksmith shop was re-located to the Headlie Taylor Header Museum in Bicentennial Park Henty in 2010, having being originally built by Headlie's father on the property "Emerald Hill" circa 1880/1885. The blacksmith shop is a small, earth floored, pole framed shed with a gable roof running north-south and a skillion added on the west side. The roof and part of the walls are clad with corrugated iron. Vertical split slabs are also used as wall cladding. Modifications were made to the building in 1911, when Headlie commenced building his prototypes.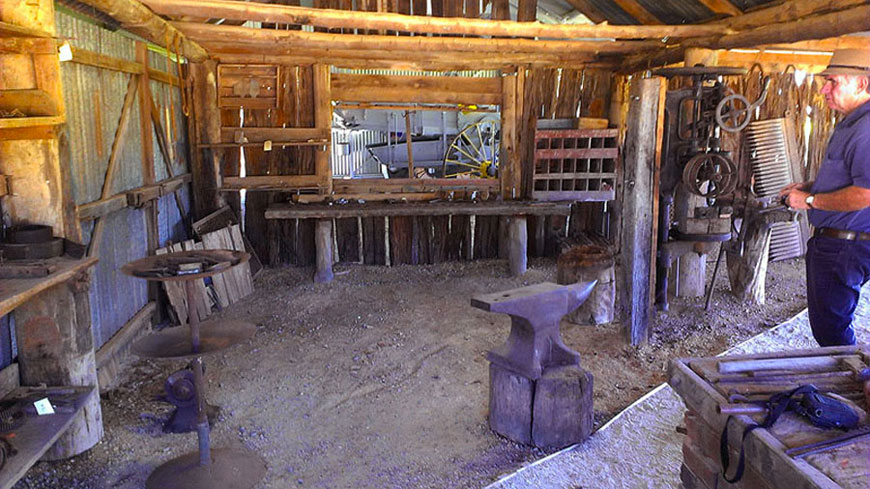 The drilling machine used by Headlie Taylor in the construction of his prototype headers. Located within the blacksmith shop at the Header Museum. This drill is featured on open.abc.net.au